While it may be the smallest room in your home, remodeling a bathroom is certainly no small task. Do it wrong, and you'll be reminded of your mistakes every day for years to come.
Get it right, and you'll find yourself transported each day to a place where the little details and amenities add up to create the sensation that you've gone on a little vacation. Close your eyes, and imagine you've gotten away to a luxurious spa.
Working with a builder who is passionate about design and how cares about the details is especially important when completing a bathroom remodel that is challenged by space constraints.
A bathroom is a tough space with many moving parts crammed into small footprint – and there is always a high volume of water just waiting to leak if anything goes awry. It is crucial to choose the best sink, flooring, shower, countertop and toilet for your space, and to design a flow and structure that maximizes both luxury and efficiency. A successful Schaumburg bathroom remodel is designed and built well, and completed both on time, and on budget.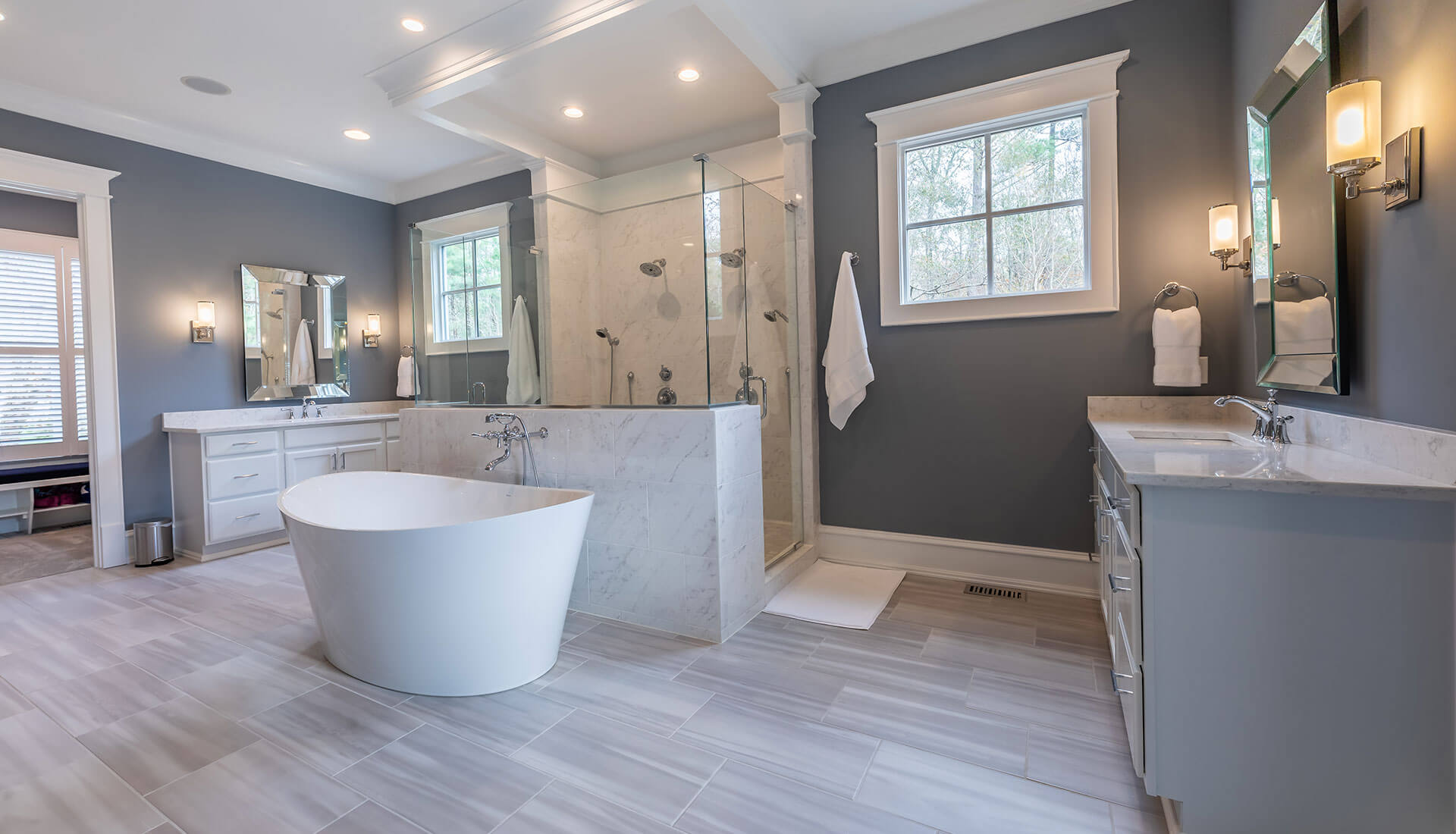 This requires skillful coordination every step of the way by a general contractor who has strong working relationships with a talented network of subcontractor artisans, ensuring that only the best quality work is being done in your home every single time.